Rental Information
Looking for a place to host your next meeting or event? We have plenty of space for you to choose from. Take a look at our CERA Meeting Packet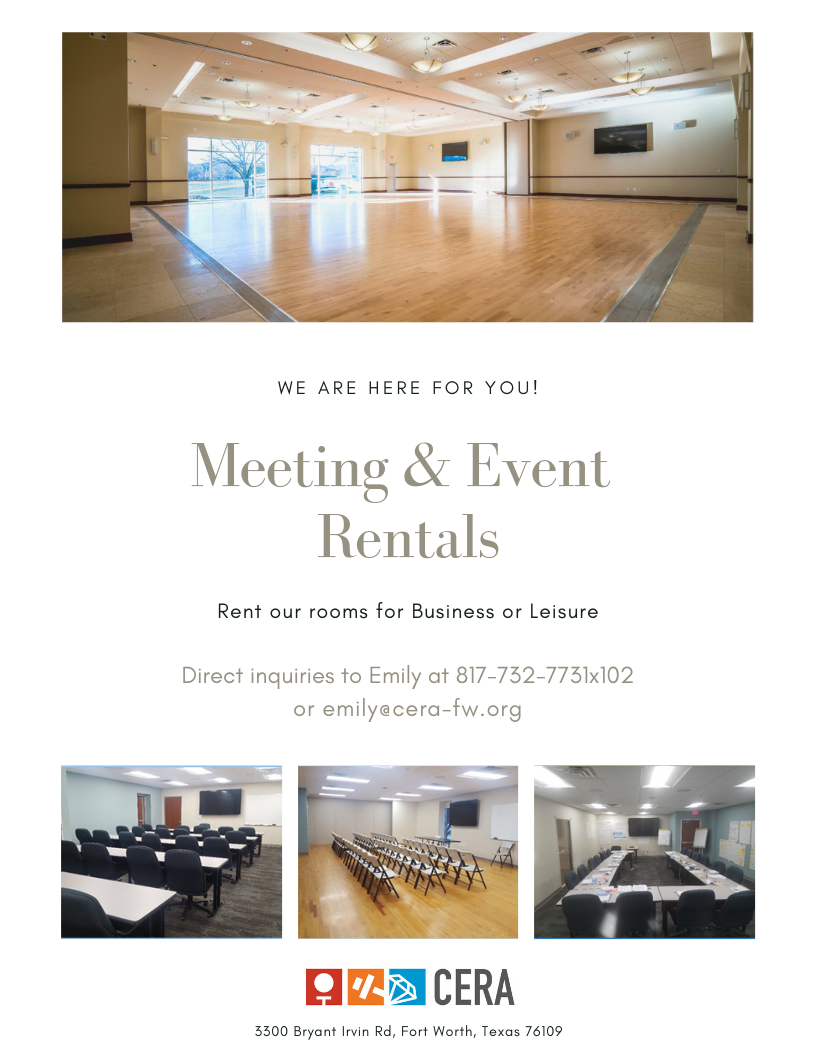 Rooms
We have several spaces for you to choose from, that can hold a range of guests depending on how it is setup. All rooms have large screen TV monitors that you could hook a laptop up to and display your content on.
TRINITY our most spacious room and can hold 140-350. It has two large windows looking out to the trinity river, hardwood floors , and a separate entrance. Enjoy a comfortable foyer and you can add on the adjacent kitchen .
RANCHVIEW/UNITY these two rooms combined can accommodate up to 180. This room also has hardwood floors and  several windows.
RANCHVIEW, UNITY, & GATEWAY these three rooms separately can host groups ranging from 24-90. Gateway includes a private entrance.
SUMMIT is great for medium to small groups holding 20-50 people.
OVERLOOK has several windows overlooking our basketball courts and can hold groups of 16-50.
Take a look at our gallery below, or schedule a tour to view them in person.
Inquiry Form